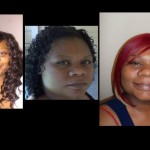 On July 28, 2015 at approximately 10:20 a.m., Baytown Police responded to a missing persons call in the 2300 block of Taft Circle.
Yolanda Marie Monrose resided with her mother in Baytown and was last seen in December 2014 after being dropped off at a Metropolitan Bus stop near Federal Road in Houston. Yolanda is 35 years-old, 5'7, approximately 230 pounds and was last seen wearing a white/blue shirt, white tennis shoes, and dark shorts or pants. She was carrying a light brown purse which contained her Texas driver's license and social security card and approximately $40.00. Yolanda has suffered from depression.
The Baytown Police Department is committed to the safety of its citizens and will not tolerate this type of crime against members of our community. Anyone who has information on this or any other crime is asked to call the Baytown Police Department at 281-422-8371. You can also contact Crime Stoppers at 281-427-TIPS, submit anonymous tips online at the Baytown Police Department website http://www.baytown.org, or text keyword BAYTOWN plus your tip to 274637 (CRIMES). Crime Stoppers will pay up to $5,000 cash and you will remain anonymous.